31 Top Firms Pioneering a New Era of Architectural Design
Announced early in 2021, the Winners of the inaugural A+Firm Awards constituted an incredible range of architecture and consulting firms, and it's no wonder: the competition was fierce. More than 400 firms — hailing from 50 countries across 6 continents — submitted their portfolio for consideration in the program. After a meticulous review by an influential jury of creative thought leaders, 31 firms came out on top, providing a diverse picture of the talented teams helping to conceptualize, design and deliver the world's best architecture.
This season, the Best Firm Awards are an integral part of the iconic A+Awards, celebrating its 10th anniversary this year! The program is currently inviting submissions from innovative architecture and design studios from around the world. Get started on your entry here:
Start A+Awards Submission
This year, we're making the A+Awards more accessible for small architecture firms! If your firm has 10 staff or less, enter APLUSSMALL at check out to get $50 off. Valid through October 29, 2021 for up to 3 entries.
Last season, the jurors expressed their admiration for the evolving work of firms working at the forefront of contemporary design. "The A+Firm Awards reveals that innovation and design forward thinking need not exclude thinking around sustainability, access and equity," said juror Charles Renfro, Partner, Diller Scofidio + Renfro. "It was heartening, particularly in the small and medium size firm categories, that these issues are now seamlessly embedded in younger architect's design approaches without sacrificing thrilling and elegant formal solutions."
The biggest plaudits were saved for firms responding in dynamic ways to evolving global challenges, which continue to impact daily life of millions around the world. "It was heartening to find a large number of practices clearly passionate about some of the most pressing issues of our time: inclusion, economic resiliency, climate change and, most immediately, the pandemic," said juror Kathryn Firth, Partner at FPdesign. "As an urban designer, I was especially encouraged by the number of projects that were not only responsive to their context, but committed to making a meaningful contribution to the wider social and physical setting."
As you prepare your portfolio for submission, gain inspiration from every winning firm from last season, showcased in order of size, geography, typology and finally specialization. Each entry is accompanied by a Firm Description / Mission Statement, written by the firm itself and edited for length and clarity.
Shulin Architectural Design
Best of the Year Awards > Best Small Firm
Firm Location: Hangzhou, China
Firm Website: http://www.hzshulin.com/
Pictured Project: Mountain House in Mist, Jinhua, China (Mainland)
The renovation and renewal projects are the type of projects that Shulin Architectural Design is exposed to most, and most of them are in the countryside. Therefore, the village is a starting point for the firm and will continue to be their long-term focus point. Urban renewal creative projects and interior space creation are also research directions for the firm.
Shulin Architectural Design insists on starting from small projects, paying attention to rural tectonics and typology, respecting the authenticity of construction and the locality of materials, researching the relationship between nature and architecture, people and the environment, and blending new and old. The firm is continually exploring new fields of architecture in practice.
Koichi Takada Architects
Best of the Year Awards > Best Medium Firm

Photo by Tom Ferguson
Firm Location: Sydney, Australia
Firm Website: https://koichitakada.com/
Pictured Project: ARC – a future heritage, Sydney, Australia
Koichi Takada Architects is a design group that creates organically inspired places so the world can reconnect with a more natural, intuitive and conscious future. Founded in 2008, Koichi Takada Architects is based in Sydney with offices in Doha and Tokyo. The firm is currently working across residential, hotels, restaurants, commercial, and cultural projects in Australia and across the Middle East, Asia, North America and South America.
Principal Koichi Takada is based in Sydney, after living in cities of high urbanisation including Tokyo, New York and London. His experience in those metropolises, where he studied at the School of Architecture at City University of New York and the Architectural Association in London, led him to pledge to create a greener future through design.
neri&hu design and research office
Best of the Year Awards > Best Large Firm

Photo by Pedro Pegenaute
Firm Location: Shanghai, China
Firm Website: http://www.neriandhu.com/en
Pictured Project: The Brick Wall – Tsingpu Yangzhou Retreat, Yangzhou, China
Founded in 2004 by partners Lyndon Neri and Rossana Hu, Neri&Hu Design and Research Office is an inter-disciplinary architectural design practice based in Shanghai, China. Neri&Hu works internationally providing architecture, interior, master planning, graphic, and product design services.
Currently working on projects in many countries, Neri&Hu is composed of multi-cultural staff who speak over 30 different languages. The diversity of the team reinforces a core vision for the practice: to respond to a global worldview incorporating overlapping design disciplines for a new paradigm in architecture.
Foster + Partners
Best of the Year Awards > Best XL Firm
Firm Location: London, United Kingdom
Firm Website: https://www.fosterandpartners.com/
Pictured Project: Apple Park, Cupertino, United States
Foster + Partners is a global studio for sustainable architecture, engineering, urbanism and industrial design, founded by Norman Foster in 1967. Since then, he, and the team around him, have established an international practice with a worldwide reputation. With offices across the globe, we work as a single studio that is both ethnically and culturally diverse.
Sustainability is at the heart of everything the firm undertakes, auditing all projects against global standards, while developing bespoke strategies that drive our environmental agenda. To build sustainably requires Foster + Partners to design holistically, and the firm's unique integrated design approach enables it to develop innovative strategies that have a firm focus on the future of the environment. From within the practice, structural and environmental engineers, together with many other specialist design teams, work alongside the architects to develop fully integrated design solutions.
OFFICE OFF COURSE
Best of the Year Awards > Best Young Firm
Firm Location: SHANGHAI,HANGZHOU,BOSTON, China
Firm Website: https://officeoffcourse.com/
Pictured Project: National Archaeological Park Visitor Centre, Longquan, China (Mainland)
Founded in 2012, OfficeOffCourse is currently based in Shanghai, Hangzhou and Boston. The core design team covers urban planning, architecture, landscape architecture, interior and other professions, who has professional experience in world-renown architecture office and institute in the US, Netherland, Japan, Mexico and Spain to participate in various types of project, with extensive background and practical experience. The office is engaged in variety of projects in China, Japan, US and Australia, including museums, private residential, office buildings, urban planning, historical building renovation, schools and more.
The Office explores and extends the core value of architecture between globalization and localization. Their project bridges history, nature and space, discussing typologies of architecture and landscape in different contexts, to expand the unknowable boundaries beyond limits. Meanwhile, office pays attention on the creative application of traditional materials by modern technology, the organic renewal development in historical heritage and the criticism over diversification of contemporary cities.
MGA | Michael Green Architecture
Best of the Year Awards > Best in North America

Photo by Ema Peter Photography
Firm Location: Vancouver, Canada
Firm Website: http://mg-architecture.ca/
Pictured Project: Wood Innovation and Design Centre, Prince George, Canada
MGA | MICHAEL GREEN ARCHITECTURE is one of the most internationally recognized architecture firms in Canada. From its head office in Vancouver, British Columbia, MGA's exceptionally talented and experienced staff of architects, interior designers, graphic designers, urban planners, and researchers work on projects from tiny boutique interiors to large institutional buildings and airport complexes, both locally and internationally. The firm is recognized for its innovation in sustainable architecture and developing carbon-neutral buildings with advanced wood construction.
The firm was founded in 2012 by Michael Green, who is known for his research, leadership, and expertise in building with timber products. In fact, he literally wrote the book on the subject, authoring The Case for Tall Wood Buildings and popularizing the phrase 'mass timber.'
Studio Saxe
Best of the Year Awards > Best in Central and South America

Photo by Andres Garcia Lachner
Firm Location: San Jose, Costa Rica
Firm Website: https://studiosaxe.com/
Pictured Project: Santiago Hills Villa, Santa Teresa, Puntarenas, Costa Rica
Benjamin G. Saxe set up his own practice in San Jose, Costa Rica in 2004, with the aim of exploring our relationship with the natural environment through architecture. Since then, Studio Saxe has grown into an award-winning international practice made up of a multidisciplinary team, creating buildings and spaces by blending technological innovation with handcrafted techniques to form truly sustainable designs.
Founded on the belief that buildings must connect to their landscape – whether a tropical paradise or a concrete jungle – Studio Saxe brings a global attitude to solve local problems. Ideas and techniques from around the world can be harnessed to benefit communities, both at home and abroad. Local traditions and identities are explored and developed, ensuring a process whereby we learn from the past and build for the future.
Department of ARCHITECTURE Co.
Best of the Year Awards > Best in Asia
Firm Location: Bangkok, Thailand
Firm Website: https://departmentofarchitecture.co.th/
Pictured Project: Little Shelter Hotel, Chiang Mai, Thailand
Department of ARCHITECTURE Co. is a design studio based in Bangkok, Thailand. It practices architecture, interior architecture, landscape architecture, and other related design disciplines in a broad range of programmatic requirements and scales. The studio is interested in finding new possibilities of architecture not only in the physical space but reaching above and beyond to the 'circumstance' that the physical form emerges from.
The firm believes in sustainable development, and has been a long-standing proponent for open-air living. Department of ARCHITECTURE Co. always designs to reduce the air-condition space by creating comfortable non-air-conditioned spaces with proper building orientation, ventilation and exploring on sun-shading elements. The open-air space both connects people to the nature and reduces the energy consumption at the same time.
Dominique Coulon & Associés
Best of the Year Awards > Best in Europe

Photo by Thibaut Muller
Firm Location: Strasbourg, France
Firm Website: http://coulon-architecte.fr
Pictured Project: 'Théodore Gouvy' Theatre, Freyming-Merlebach, France
Located in the heart of Strasbourg, Dominique Coulon & Associés is a firm of architects of national and international renown. For more than 25 years, the agency has earned a reputation for the quality of the public facilities it designs. It has worked on a wide and varied range of programmes, including a media library, music school, auditorium, school complex, swimming pool, sports facilities, a residential home for the dependent elderly, and housing.
Dominique Coulon and his associate Steve Lethos Duclos allow their intuition to lead the way as they seek to develop contextual projects that combine contrast and complexity, where the outer envelope hints at inner richness. Spatial quality and natural light are fundamental elements in every project: space is always controlled by precise geometry.
Koffi & Diabaté Group
Best of the Year Awards > Best in Africa
Firm Location: Abidjan, Cote D'Ivoire
Firm Website: www.koffi-diabate.com
Pictured Project: COMPLEXE IMMOBILIER GREEN, Abidjan, Cote D'Ivoire
Koffi & Diabaté Group is convinced that, in order to participate in the creation of a new model for the African city, architects need to carry out a change of scale and dare to challenge the status quo — and this drives the firm's vision, method and core project-concepts.
Over the past few years, the firm has evolved from the traditional role of the architect to that of architect-developers with the creation of Koffi & Diabaté Group, structured around 3 key entities specialized in architecture, real estate development and construction. Beyond the concept of individual building units, the firm is moving towards the notion of designing on a larger scale, namely that of the neighborhood, the city, with the aim of having a wider impact on our environment.
The firm's mission is to encourage local populations to adopt a new dwelling model, and to live differently.
ustin Maynard Architects
Best of the Year Awards > Best in Australasia
Firm Location: Melbourne, Australia
Firm Website: https://maynardarchitects.com
Pictured Project: St Andrews Beach House, Victoria, Australia
Happiness, fun, friends, family, ethics, sustainability and reward for effort — these are the pillars of Austin Maynard Architects. Widely renowned for their boundless creative energy Austin Maynard Architects' designs are at once well conceived, playful and edgy.
Since 2002, the Austin Maynard Architects team has built up an exciting and diverse portfolio. The practice is not inhibited by building type, but rather navigates residential, retail and commercial arenas and is rich in envelope-pushing conceptual designs. Austin Maynard Architects explore architecture of enthusiasm. Treating each project as a unique challenge, and working directly with clients and occupants, our team offer individual possibilities and thoughtful responses to people, brief and place.
Park + Associates
Typology Awards > Architecture – Private Residential
Firm Location: Singapore, Singapore
Firm Website: www.parkassociates.com.sg
Pictured Project: Stark House, Singapore, Singapore
Since it was established in 1999, Park + Associates has grown to be a studio made up of dedicated like-minded individuals that strive towards shared virtues both conceptual and aesthetic. This rings true across all levels of experiences within the office. The firm's determination to achieve is strong, and as a result, produces a working environment that is intense yet vibrant and conducive for enhancing design discourse.
We recognize the importance of people and the human experience in architecture. We understand the importance of architecture that has good bones. In every piece of design that Park + Associates create, no matter the scale, the firm seeks to create objects and spaces that resonate with the individual.
ODA New York
Typology Awards > Architecture – Multi Unit Residential
Firm Location: New York, United States
Firm Website: http://www.oda-architecture.com/
Pictured Project: The Rheingold, Brooklyn, United States
ODA was founded in 2007 by Eran Chen AIA, Principal and Executive Director, Ryoko Okada, Principal and Director of Interior Architecture, and Christian Bailey, Principal and Project Director. Since its inception, ODA has quickly emerged as one of the most recognized firms of its generation, promptly establishing a reputation for delivering imaginative and mold-breaking designs.
ODA challenges conventional perspectives of dwelling that will, over time, influence life in our cities. Our award-winning team of designers bring an expertise in a range of disciplines from landscape and interior design to architecture and master planning. Our team is dedicated to creating a more equitable future through good design.
Hooba Design Group
Typology Awards > Architecture – Commercial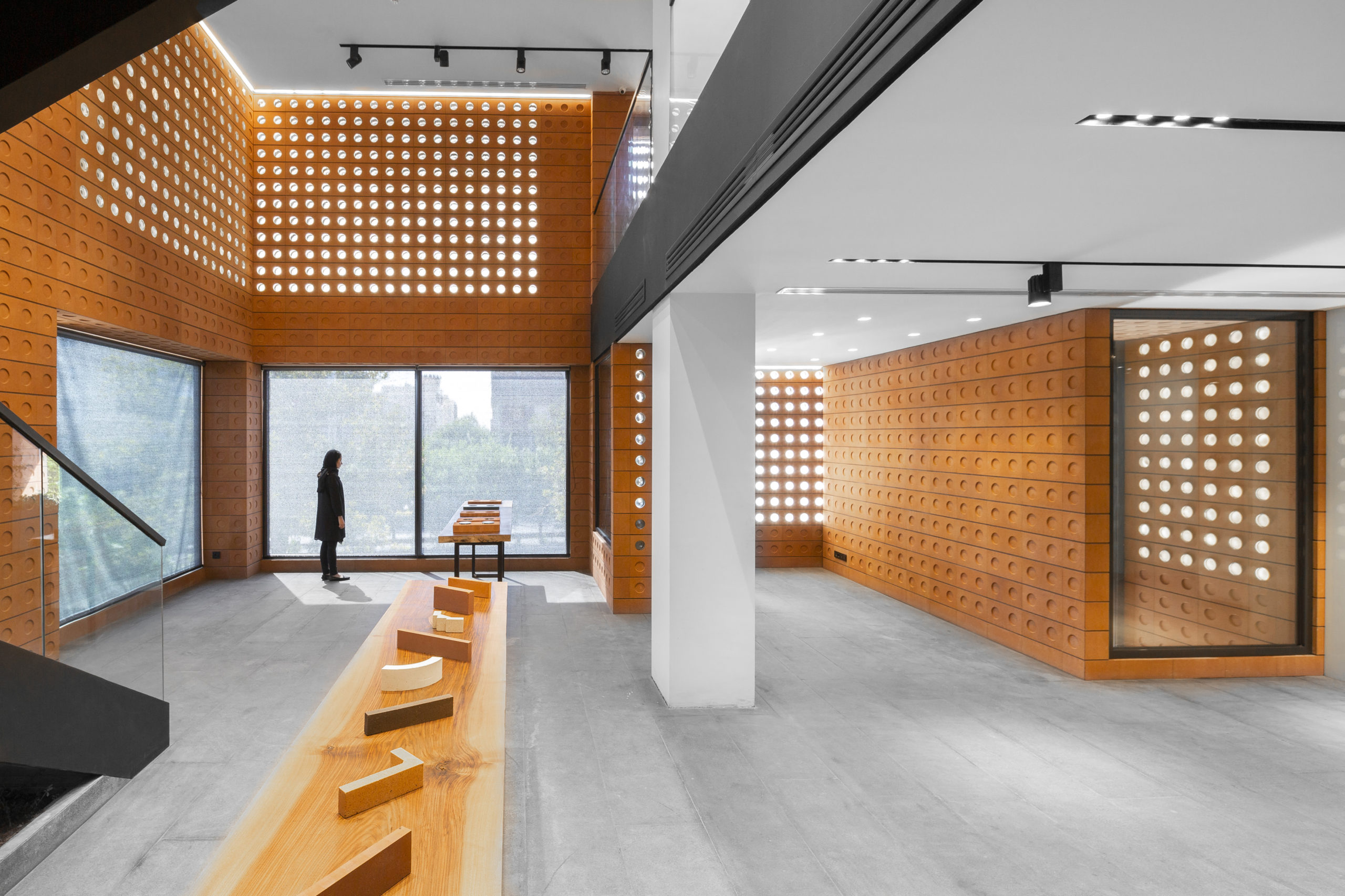 Firm Location: Tehran, Iran
Firm Website: www.hoobadesign.com
Pictured Project: Kohan Ceram Central Office Building, Tehran, Iran, Islamic Republic Of
Founder and Executive Director Hooman Balazadeh established HOOBA Design in 2007 with the aim of developing projects in harmony with the cultural and geographical characteristics of the site so that each project forms a new platform for research and investigation.
This office has focused on various topics such as light, color, relation between architecture and the city, building materials, and the development of spatial diagrams in the Persian Architecture. Using the latest design methods and construction technologies, HOOBA Design tries to create projects that are sustainable and cost efficient. At HOOBA Design, one of the main design criteria is to create consistency between the whole and the pieces.
Mecanoo
Typology Awards > Architecture – Cultural
Firm Location: Delft, Netherlands
Firm Website: https://www.mecanoo.nl/
Pictured Project: St. Mary of the Angels Chapel, Rotterdam, Netherlands
Mecanoo, officially founded in Delft in 1984, is made up of a highly multidisciplinary staff of creative professionals from 25 countries. The team includes architects, interior designers, urban planners, landscape architects as well as architectural technicians and support staff. Mecanoo is led by Creative Director/Founding Partner, Francine Houben and Design and Research Director/Partner Dick van Gameren.
Mecanoo has extensive experience designing and realizing exceptional buildings which serve client ambitions while creating vibrant end-user spaces. Each project responds to the firm's philosophy of People, Place and Purpose: to the client's requirements and the user's needs (People); the physical context, climate and culture (Place); and the current and predicted potential of a building's function (Purpose).
Crystalzoo
Typology Awards > Architecture – Institutional
Firm Location: Alicante, Spain
Firm Website: www.crystalzoo.net
Pictured Project: Coworking LAB Nucía, La Nucía, Spain
CrystalZoo began with the idea of an office as a discussion forum, in a continuous process of learning and researching new constructive and functional solutions. The firm is a specialist in architecture, design and landscaping with more than 20 years of experience in public and private work. CrystalZoo's goal is to create works that are beneficial to society.
CrystalZoo buildings are spaces to generate synergies and dynamics of social transformation. Public work gives the firm an opportunity to use architecture as a tool for social dynamization. These building's users range from the elderly, who take an active role in society, to young entrepreneurs looking for opportunities to renew the business world. CrystalZoo creates architecture as an extension of culture and education to hold as a source of new civic vocations and citizens.
Lacime Architects
Typology Awards > Architecture – Hospitality
Firm Location: Shanghai, China (Mainland)
Firm Website: https://www.lacime-sh.com/
Pictured Project: Xitang Ancient Town Tourist Center, Xitang, China
Based in Shanghai, Lacime Architects adheres to the architectural design philosophy "Simplify complicated material, back to the origin." Lacime Architects believes good architecture must be reflected and promoted in three aspects: urban contribution, quality and spirit of the times. Given that, we design works more on the context of urban or rural areas, the real space usage, rather than highlighting for single building, as architecture will not exist independently.
After nearly 20 years' development, Lacime Architects have over 700 architects and rich practical experience both in china and overseas. We actively participate in various types of projects, including residential, commercial, cultural, educational, civic, healthcare, corporate, tourism and so on, aiming to integrate elite design team and provide best solutions to the nature.
MASS Design Group
Typology Awards > Architecture – Humanitarian
Firm Location: Boston, MA, United States
Firm Website: https://massdesigngroup.org/
Pictured Project: Rwanda Institute of Conservation Agriculture, Karama, Rwanda
MASS Design Group (MASS) was founded in 2008 during the design and building of the Butaro District Hospital in Rwanda; a project of Partners In Health and the Rwandan Ministry of Health. In the years since, MASS has grown into a team of over 140+ architects, landscape architects, engineers, builders, furniture designers, writers, filmmakers, and researchers representing 20 countries across the globe dedicated to fulfilling our mission to research, design, build and advocate for architecture that promotes justice and human dignity.
Through the design of the built environment, the firm seeks to address the structural systems that perpetuate some of the world's most intractable challenges. MASS Design Group's projects range from the design and construction of a medical campus in Rwanda to a Cholera Treatment Center in Haiti after the 2010 earthquake, to the first memorial to victims of racial terror lynching in the United States.
Ballman Khapalova
Typology Awards > Architecture – Conceptual
Firm Location: Ithaca, United States
Firm Website: https://www.ballkhap.com/
Pictured Project: St. John's Park, New York, United States
Ballman Khapalova are architects who strive to merge the intimate and the urban through imaginative structures, forms, events and activities that transform the way a city can see itself. The firm's urban work in neglected and desolate areas develops opportunities to introduce new spaces of play, art, performance, recreation, reflection, healing, and debate that can allow residents and visitors alike a chance to experience and envision a street, neighborhood, riverbank, or city in a new way.
Ballman Khapalova aspires to fuse the human, the elemental (i.e. "natural") and the urban, while always questioning and rethinking what these mean — historically, academically, intuitively — in the contemporary context of architecture. Each project, at whatever scale and in any setting, is a unique configuration of these factors. The firm tries to tease out this indigenous relationship and utilize it in the design of original, unexpected and custom architecture that is physically and logistically achievable.
Stonehill Taylor
Typology Awards > Interior Design – Commercial

Photo by David Mitchell
Firm Location: New York, United States
Firm Website: https://stonehilltaylor.com/
Pictured Project: TWA Hotel & Connie Cocktail Lounge, New York, United States
Stonehill Taylor is a hospitality-focused architecture and interior design firm based in New York City. Many of the firm's projects have made use of unique, historic buildings focusing on seeking out the essence of a project's location to create an inspired and distinguished approach. The firm seeks to craft a unique and immersive narrative for each project with a focus on thoughtful, classic design.
Stonehill Taylor's high-profile portfolio ranges from interior design and renovation, to new building construction, adaptive reuse and historic preservation projects. Luxury, high-end boutique, and larger convention hotels completed include the TWA Hotel, The Conrad New York Midtown, Moxy Chelsea, Moxy East Village, Ace Hotel New York, The Refinery Hotel, The Asbury Hotel, and the InterContinental Barclay.
Vermilion Zhou Design Group
Typology Awards > Interior Design – Institutional/Cultural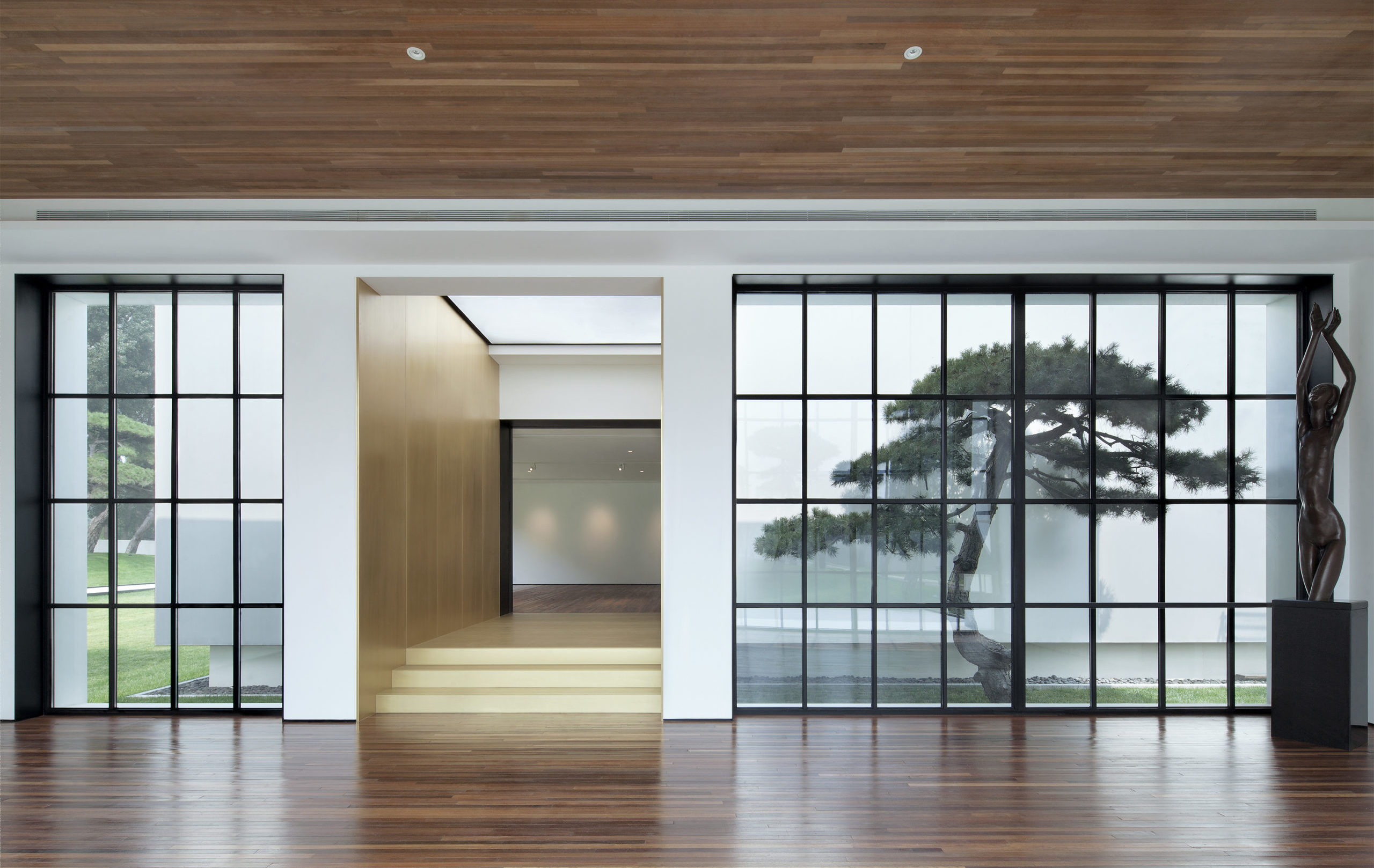 Firm Location: Shanghai, China (Mainland)
Firm Website: www.vermilionzhou.com
Pictured Project: Song Art Museum, Beijing, China (Mainland)
Vermilion Zhou Design Group was founded in 2002 by Kuang Ming (Ray)Chou (Founder / Creative Director) and Vera Chu (Founder / Lighting Design Director) in Shanghai. Later in 2009, with Garvin Hung (Interior Design Director) joining the team, Vermilion Zhou Design Group has completed more than 800 projects across countries in Asia-Pacific. Vermilion Zhou Design Group "never stops in breaking boundaries and embracing new possibilities".
The firm's designs are built upon the aspiration for an oriental modern lifestyle, which also forms Vermilion Zhou's unique identity in the field. The firm aims to achieve a fine balance between functions and aesthetics in each design. Vermilion Zhou's ultimate goal is to succeed in creating highly functional designs that take people on "a joyful and exquisite journey".
Zhu Yufan Y³C Atelier
Typology Awards > Landscape Architecture
Firm Location: Beijing, China (Mainland)
Pictured Project: 'The Cloud' landmark Tower & Community Center in Nanchang: The Culture of commercial space, Nanchang, China
Zhu Yufan Y³C Atelier is a Beijing-based design firm since 2002, and specializes in landscape planning and design across a wide range of scales. Zhu Yufan Y³C Atelier's projects include urban green space system planning, urban park/square design, public building environment design, historic preservations, residential design, and more.
Y³C is named after the Chinese idiom "yiyuzhongdi", which translates to "hit the key-point in one word", mainly emphasizing on "one sharp design move". The firm aims to discover the design essence of balancing the site and its demands under the unique perspective of history and culture. With the continuous focuses on the spirits of site (genius loci), Yiyu Studio uplifts the extension of both site context and cultural context onto an elevated site-ethics level, making the project design works present more site-specific features. The firm takes into account considerable diversity and openness in the design details via interpreting, rewriting and representing the historical and cultural factors of the site (from the ancient to the present, from the east to the west).
l'atelier, nomadic architecture studio
Typology Awards > Interior Design – Residential
Firm Location: Berlin, Germany
Firm Website: www.latelier.work
Pictured Project: MICHELET, Paris, France
l'atelier is nomadic. Based on the European continent and active in every scale and program of space production — from a stool to a city. l'atelier does not believe in style or form — instead, the approach is to understand and master the context as a foundation for content.
The firm does not have an official workspace. They work on site, in co-working spaces, cafés, on dropbox, at the train station, on Zoom. But they do have a list of favorite places: Berlin is where they feel at home, Brussels is where they interact with inspiring architects, Switzerland is home to their mentors, Albania is where they find inspiration, and Paris is where they have most of their clients.
Gabriel Saunders Pty Ltd
Specialization Awards > Rendering Studio
Firm Location: Fitzroy, Melbourne, Australia
Firm Website: https://gabrielsaunders.com.au/
Pictured Project: Huntingtower Road, Melbourne, Australia
Gabriel Saunders is a visualization firm that works with an experimental spirit to add value to our client projects by way of research and collaboration. Comprising a team of stylists, modelers and visualization artists, the firm also works with architectural and interior photographers to ensure that attention to detail is at the forefront.
Over the years, Gabriel Saunders has devised processes and procedures to ensure that they, as a team, can still be creative and have room to bring fresh ideas to a project. The processes also enable the firm to become detail driven and drill down into "what will make this image come alive?", from how leaves fall in autumn to how fabric drapes.
The studio's mission is one of always questioning and researching. By doing this, the firm generate photorealistic images that are honest, relevant and beautiful.
Julien Lanoo
Specialization Awards > Photography Studio
Firm Location: Comines, Belgium
Firm Website: http://www.julienlanoo.com
Pictured Project: Longquan International Bamboo Architecture Biennale, Baoxi, China
Julien Lanoo's photography is a documentation of the built environment. He looks at the architectural world with a deep understanding of its historical and social layers as well as the visible and intangible connections between nature, light and materiality. Lanoo's photographic career has covered such topics and fields as architecture, design, social integration, urban transformations and their dwellers.
His work has been exhibited widely, including the Venice Architecture Biennale, the Chicago Architecture Biennial, the Cité de l'architecture in Paris, and the Deutsches Architekturmuseum, among others. He co-authored, together with Julien de Smedt, the book "Built Unbuilt" revisiting 16 years of JDSA's work, and most recently his photographs appeared in "The Vitra Campus: Architecture Design Industry". His never-ending search for the intricate relationship between the human being and his surroundings, a central subject in his photographs, was presented in 2018 as In[Cognitus], a monographic exhibition at the WAAO in Lille, France.
KT II Limited
Specialization Awards > Engineering Firm

Photo by Timothy Schenck
Firm Location: London, United Kingdom
Firm Website: www.akt-uk.com
Pictured Project: Vessel, New York, United States
AKT II is a design-led engineering consultancy, founded as Adams Kara Taylor in 1995. The company today unites 350 staff, with 50 cultural backgrounds and 30 languages, who work together across 40 countries. AKT II's six engineering specialisms — structural, geotechnical, envelope, bioclimatic, transport, and infrastructure — collectively touch every aspect of the built environment.
Several in-house R&D teams support the firm's collaborative design-invention. In summer 2020, the firm's computational design team "p.art" and their bioclimatic design team published AKT II's new design tool "Carbon.AKT", which applies generative parametric modeling to enable architects and clients to calculate and optimize a design's embodied carbon from the early concept stage. Across all of our disciplines and specialist groups, AKT II operates a proprietary data-driven design software ecosystem called "Re.AKT", which interfaces with all major design platforms and BIM, driving a technological response to the greatest challenge of our time: the climate emergency.
LUO studio
Specialization Awards > Sustainability
Firm Location: Beijing, China
Firm Website: www.luostudio.cn
Pictured Project: Longfu Life Experience Center — A Universally-used Space Created by General Timbers and Techniques, Puyang County, China
LUO Studio focuses on sustainable construction methods and advocates using less materials to create more versatile spaces. The firm believes in constructing with natural materials, and uses wooden construction (steel-wood prefabricated construction technology) for continuous research and practice. The firm continuously explores how to solve social problems more creatively, and how to achieve the maximum reuse of temporary buildings.
In addition to regular projects, the firm is also committed to improving the activities and learning spaces for children in vulnerable areas. LUO Studio constantly pays attention to the innovative renovation of abandoned spaces (urban and rural) and reuse of waste materials. The firm also advances the ecological aspect based on the concept of Pumen's sustainable Farm (community) and construction, continuing in the participation and development of "construction camp" activities with the concept of sustainability.
Skidmore, Owings & Merrill (SOM)
Specialization Awards > Public Projects
Firm Location: New York, United States
Firm Website: www.som.com
Pictured Project: Moynihan Station, New York, United States
SOM is a collective of architects, designers, engineers and planners working together to build a better future. The firm is responsible for some of the world's most technically and environmentally advanced buildings and significant public spaces. SOM's approach is highly collaborative, and its interdisciplinary team is international. Working from a network of creative studios across the globe, SOM is able to apply international expertise at a local level.
The firm believes that design is about more than meeting people's needs — it is the art of realizing their aspirations and changing the way they experience the world. The best results come from a balance of disciplines: planning, interiors, engineering, and architecture. This total design approach means seamless coordination, from the dynamic initial design stages to the pride in seeing users inspired by the end result.
The Urban Conga
Specialization Awards > Small Projects
Firm Location: Brooklyn, United States
Firm Website: http://www.theurbanconga.com/
Featured Project: Oscillation, New York, United States
The Urban Conga is an international multidisciplinary design studio promoting community activity and social interaction through open-ended play. The firm achieves this by creating inclusive, engaging, and site-specific work that sparks creativity, exploration, and free-choice learning within the built environment.
The Urban Conga aims to create opportunities that bridge divides and begin to break inequities within the public and private realm by bringing people together. The firm strives to use its work as a platform for creating a stronger sense of community within a place. The studio is always exploring this idea of a "Playable City" as an ecosystem of playable opportunities, intertwined within the existing urban infrastructure that doesn't just disrupt our daily lives, but adds to it.
HDR
Specialization Awards > Collaboration
Firm Location: Omaha, Nebraska, United States
Firm Website: www.hdrinc.com
Featured Project: Penn Medicine New Patient Pavilion, Philadelphia, United States
HDR is an integrated design practice that creates human-centered, inspiring places grounded in smart ideas substantiated through data and research and informed by global best practices. The firm embraces unconventional thinking in order to elevate the human spirit and inspire human endeavors.
As a full-service firm that combines architecture, engineering, interiors, experience, product and many other related design services, collaboration is at the heart of what HDR does. The firm combines the expertise of various disciplines to approach projects from every angle. HDR's nearly 2,000 architecture and design professionals in offices around the globe are united by a shared vision to create meaningful places that will endure for generations to come.
Tillotson Design Associates
Specialization Awards > Lighting Designer
Firm Location: New York, United States
Firm Website: www.tillotsondesign.com
Featured Project: Gateway Arch Museum and Visitor's Center, St. Louis, MO, United States
For 15 years, Tillotson Design Associates' collaborations with leaders in the field of architecture have extended to all elements of the built environment illuminating cultural, academic, hospitality, landscape, and corporate works with precision, curiosity, and experience. The firm's diverse staff, with backgrounds in architecture, interior design, theater, and several LEED accredited professionals, combine talents to create exemplary work. Together, Tillotson Design's principals provide over 80 years of lighting expertise.
The firm's clients have included some of the most talented architects in the world including nine Pritzker Prize Laureates: Rem Koolhaas, Herzog & de Meuron, Norman Foster, SANAA, Thom Mayne of Morphosis, Renzo Piano, Christian de Portzamparc, Frank Gehry, and Shigeru Ban. Tillotson Design Associates' ambitions include bringing a critical voice to issues of lighting design, including the potential for a positive impact on environmental sustainability, mitigation of light pollution, and the role of light in social entrepreneurship.
Who was on the jury and how were the winners selected?
For the inaugural A+Firm Awards, Architizer was proud to present one of the most influential and diverse juries for this global architectural awards program. Hailing from a wide range of industries and with unique expertise, these thought leaders offered their unique perspective to help identify which firms are the world's best, based on the quality of their work and what they stand for in today's fast-evolving world. The full jury, including biographies, can be viewed here.
The Jury evaluated the projects and accompanying mission statement of each shortlisted firm based on five key criteria: Impact, Innovation, Aesthetics, Versatility and Mission. A full description of each judging criteria can be viewed here.
How can my firm participate next season?
This season, the Best Firm Awards are an integral part of the A+Awards program, currently inviting submissions from innovative architecture and design studios from around the world. Get started on your entry here.
All images courtesy of the architects. Please reach out to [email protected] for additional credit requests.
The post 31 Top Firms Pioneering a New Era of Architectural Design appeared first on Journal.